Julia125

Kyojuro Rengoku's Wife
Sold my soul to the devil to pay for an army of plastic people
Ultima Visita
14 giorno/i fa
• Iscrizioni
6 anno/i fa
• 34,057 visite (2,211)
DM me if you look like this~
Figures Owned (Not on MFC)
⋯⋯⋯⋯⋯⋯⋯⋯⋯ RESINS ⋯⋯⋯⋯⋯⋯⋯⋯⋯
(Unofficial/unlicensed)
A riguardo
↑ ↑ ↑ Check my selling list! ↑ ↑ ↑
Just an obsessed otaku addicted to collecting; I love the hobby and have now amassed an army after many years... I've been in the hobby for longer than I've been on the site and been into anime for even longer than that. My guilty pleasure is looking at other otaku rooms and figure collections and displays. Feel free to send a fr if you want~
Figures
For figures, I love collecting scales, non-scales, prizes and Nendos. My collection has gotten crazy big lately so I'm working on selling figures that I've fallen out of love with. I usually only collect from series I've seen/read/played, though lately I've also delved a little more into figures just for their looks. 90% of my collection is still from series that I am familiar with ;) I don't collect lewd or ecchi figures.
I like having lots of different representation from multiple series in my collection so it's very jumbled but has a bit of everything! For my collection I try to only add scales/non-scales, prizes, Nendoroids and Figmas and keep separate lists for other things such as Amiibos and mini figures. My collection mostly consists of my favorite series; a lot of Attack on Titan, Code Geass and Demon Slayer especially. I
love
resins and would collect many more of them if they were more affordable. Not a big fan of Figma or action figures though.
Anime
As for my anime tastes; personally I'm a huge sucker for dark/horror anime and sad endings but I still like a wide variety of anime. I'm a huge shonen junkie as well; shonen is my favorite type since I love the action and adventure genres and I mostly enjoy the unique plots and universes. And I always LOVE a good tragedy.
My absolute favorite anime are Attack on Titan, Fullmetal Alchemist (2003), Demon Slayer, Gurren Lagann, and Code Geass in that order, and the list goes on from there. For more, see my favorites list!
Video Games
Game-wise, I'm a big fan of The Legend of Zelda and an old fan of Fire Emblem before it blew up in the west. Twilight Princess is my favorite Zelda game, it holds a special place in my heart and is home to my favorite versions of the main three characters. My favorite Fire Emblem games are 1, 4, 7 and 10. I try to keep this profile mainly about anime since Fire Emblem actually consumes my soul and I could talk about it for hours. Fire Emblem lord scales are my hopeless dream T-T
Piano
Also, I play piano! Check out some anime-related songs I've already mastered in the past:
-Unravel (Tokyo Ghoul):
www.youtube.com...
-Fairy Tail Slow Theme (Fairy Tail) (piano):
www.youtube.com...
-Eye Water (Attack on Titan):
www.youtube.com...
And what I'm currently working on:
-Homura (Demon Slayer)
-Krone (Guilty Crown)
...Also I have a thing for long-haired anime swordsmen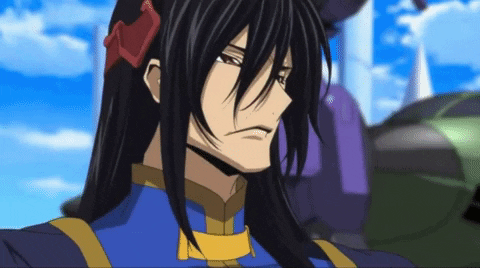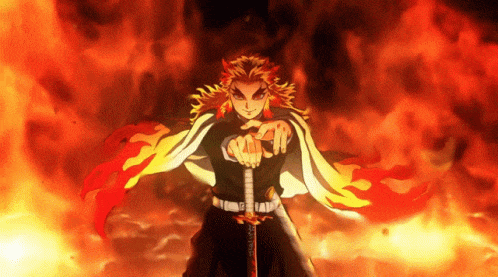 But Kyojuro Rengoku is my fav 💘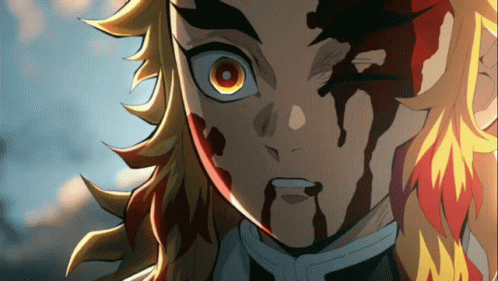 Articoli50
INFO
Show
Attack on Titan, Fullmetal Alchemist, Demon Slayer, Gurren Lagann, Code Geass, Soul Eater, Dororo, Hunter x Hunter, My Hero Academia, Fate, Tokyo Ghoul, Shiki, Death Note, Akame ga Kill!, Guilty Crown, Terror in Resonance, etc.
Libri
Hyperbole and a Half
Giochi
Fire Emblem, The Legend of Zelda, Skyrim
Punti MOE
🔥KYOJURO RENGOKU🔥 Long hair, white hair, swordsmen, badassery, tragic, dark, mysterious, antihero, rogue, wings, long coat/cape, bandages, messy hair, abs, strong, smart, depressed, eye bags, wedding dresses
Musica
Alternative, indie, rock, soundtrack
Macchina fotografica
Don't have one yet :(
Computer
Dreaming for a PC
Preferiti69
Artisti
Manufattore
Personaggi
Origini