Ultima Visita
2 mese/i fa
• Iscrizioni
8 anno/i fa
• 31,398 visite (1,738)
A riguardo
Good day everyone! =D



My love for Anime & Japanese cultures started off at a tender age of 10, during the time of the Jpop boom. First few anime series that I've watched during that time include Dragonball, Captain Tsubasa, & Slam Dunk. I was also a big fan of the Street Fighter series of games.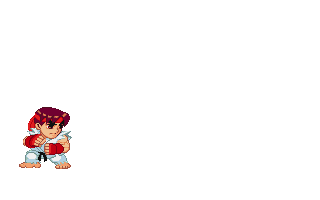 My first few anime toys/figurines were from the Dragonball & Street Fighter series, which includes action figures, & items from Gashapon machines. Sadly, most of these figures have either being heavily damaged or went missing... =(





However, the turning point in my otaku life begin in 2010 when I discovered this picture on the internet by chance:



source: www.fotolog.com...

It was from this picture that I was first introduced to the wonderful world of Nendoroids due to their extreme Moe-ness & cuteness.





Subsequently, I got my first Nendoroid, Izumi Konata #27d (ITEM #21435), from Anime Festival Asia 2010 in Singapore. Instantly fell in love with my Kona-chan Nendo & ever since, started my humble collection of Nendoroids & Nendoroid petits.





I love watching slice-of-life comedy Anime series, which includes Lucky Star, Azumanga Daioh, Nichijou, K-ON, Working!!, Ika Musume, Minami-ke, Acchi Kocchi & others...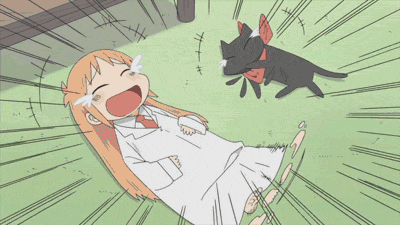 ...and also more serious titles such as Death Note, Deadman Wonderland, Vampire Knight, Kuroshitsuji, Suzumiya Haruhi, Black Rock Shooter, [C], etc.





My other hobbies include listening to Japanese music, hunting for OmNomNom-licious Japanese food, learning the art of the Japanese language, & watching Japanese TV shows(drama, variety shows, etc).





BTW, I'm currently still a noob when it comes to figurine photography, so pardon me if my photos were taken badly! m(_ _)m





Please feel free to leave comments, drop me a PM, or send me a FR, even though I do not have any real talent...


.




.




.


...except dancing randomly~ :3


source: 0-media-cdn.foo... 24.media.tumblr... img4.wikia.noco... media.tumblr.co...
24.media.tumblr... 31.media.tumblr... img3.wikia.noco... media.tumblr.co...
images2.fanpop.... i.minus.com/iL4... u.jimdo.com/www... 25.media.tumblr... 31.media.tumblr...
INFO
Show
Animes, Japanese drama, Japanese variety shows
Libri
Light novels, Japanese magazines
Giochi
Games from the following series: Final Fantasy, Metal Gear Solid, Street Fighter, Sonic the Hedgehog
Musica
Ani-songs, J-pop, J-rock, Visual-kei